Meet the team at Froyle Tiles Ltd (Surrey)
Here at Froyles Tiles Ltd, we are very much like a family with a shared passion for traditional ceramics.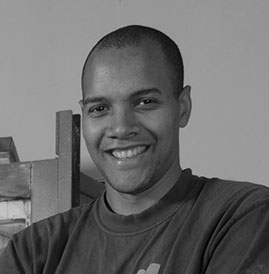 RICHARD MILLER (MANAGING DIRECTOR)
After completing an MA in Ceramics in 2003, Richard began making domestic ware as well as teaching the art of ceramics in and around Surrey. His passion for traditional methods stems from a love of making (and mud-slinging!) A trip to Japan reinforced Richard's love of ceramics. While in Japan, he was able to hone his wood firing skills by building Anagama kilns for both his own work and collaborations with others.
Richard's enthusiasm for his subject is infectious and has made him a popular teacher and volunteer for many years at Art in Action and Art in Clay. Richard's dedication to ceramics led him to purchase (the then struggling) Froyle tiles in 2006.
Since taking over the shop, he has continued the traditional product range as well as extending and developing the bespoke commissions Froyle Tiles undertakes. As well as a passion for pots and all things ceramic, away from the workshop Richard can often be found mountain biking in the Surrey Hills with his beloved pottery dog Dotty.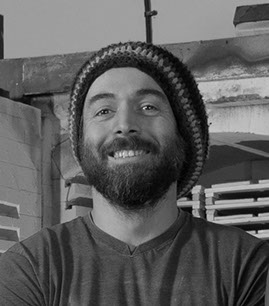 ZIAD KADRI
Ziad graduated with a Degree in Ceramics from Surrey Institute of Art and Design in 2001. He joined Froyle Tiles in 2008 and has been an invaluable part of the team ever since. His photoshop and CAD skills have helped integrate some modern processes into the Froyle's otherwise traditional ethos. Ziad's own creative ceramics draws on his digital media work and is heavily influenced by the built environment.
ERIK SWENSON
The newest member of the team, Erik started at Froyle tiles in 2010. Having completed a degree in ceramics in Washington State, Erik moved to the UK in late 2009. He previously worked in a number of studios in the US and was responsible for producing a wide variety of domestic ware. Erik's own work is inspired by his passion for traditional glaze chemistry.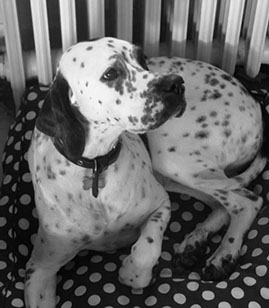 DOTTY MILLER (POTTERY DOG)
Dotty has been working at Froyle Tiles for three years. She likes nothing better than toasting in front of a long kiln cycle. Her favourite part of the job is greeting customers, which she does so with warm enthusiasm every time. Her other important hobby is sleeping on top of the clay stack - monitoring the supplies of course!
If you would like to know more about us, please call Froyle Tiles (Surrey) on 01428 684111 or drop in for a chat – we'll put the kettle on!